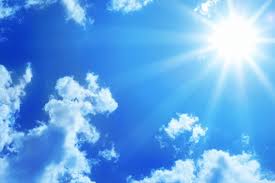 To a lot of people, August means holiday season and hopefully a bit of sun.  For the P100 committee, it means preparing for a new P100 year starting in September!
2015/2016 events
August is also a perfect time to reflect on the past twelve months and the events that we've held. The first event of the year was the Mexican Fiesta at Las Iguanas where members made cocktails and burritos.  It was a great opportunity for those who were new to P100 to get to know what we're about and meet other members, just in time for our Lost Wonderland Ball at the end of October 2015 when The Met Hotel was transformed into a mystical wonderland for our members.  The Ball was also the last event hosted by our previous Chair, Sophia Leavett (formerly of Eversheds LLP) who moved to join Ogier in the Cayman Islands.
2016 started with the Big Fat Quiz of The Year which certainly brought out a competitive streak among our members!  It was a fast moving quiz mainly reflecting on events from 2015.  It was a tight race with a tie-break question deciding it but The Only Way Is Up came out on top.
The next two events had our members dancing the night away at the St Patrick's Day Dinner and ceilidh in March, and the Rum Tasting and Salsa Dancing event at Revolucion De Cuba in May.  We also managed to raise over £670.00 for St Gemma's Hospice at the Dinner with our charity raffle which included prizes such as brewery tours at Thornbridge Brewery and Black Sheep Brewery, vouchers for restaurants such as Mr Nobody, The Tetley, Stew & Oyster, and Gusto, as well as a spa day at Oulton Hall.
We finished off the P100 year at The Foundry with a relaxed wine and cheese tasting event.
We've had great feedback on the events and I'm looking forward to many more great events in 2016/2017, my first full year as Chair of the committee.
Committee
The new P100 year sees some changes to the committee with Holly Lamb (Handelsbanken) and Tamanna Keir (Gateley PLC) joining us.  Sadly we also say goodbye to Nicola Collins (Clarion) and Kayleigh Wright (QHotels) and it's a 'see you soon' to Lucy Hopson (DLA Piper UK LLP).  Thank you both for all the hard work over the years! The committee members invest a lot of time and ideas into making the events a success and I'm looking forward to working with Holly, Tamanna, and the rest of the committee in the coming year.  Have a look at the P100 Committee page to get to know us better.
Membership
If you've registered your details with us previously, you should by now have received a letter setting out the procedure for joining the P100 Club.  Once you have become a member, your organisation can attend our 6 events throughout the year.  If you're not sure about becoming members, why not buy a taster ticket to an event?
Membership levels are capped though so be sure to book your place as soon as possible!  If you aren't able to become a member but would like to attend one of our events, just let us know at network@p100club.co.uk.  We often have extra tickets available for non-members, with prices varying depending on the event.
If you're not sure whether your organisation has a membership, email us at network@p100club.co.uk and we can let you know.
2016/2017
The first event will be at the end of September 2016/beginning of October 2016 – look out for further details!  We'll then have our Annual Ball on 28 October 2016 with more events to follow in 2017, including an Après Ski drinks themed event in January/February.  Keep checking the website for more details and keep an eye out for those invitations from network@P100Club.co.uk!
Mara Gosling
Chair, P100 Club