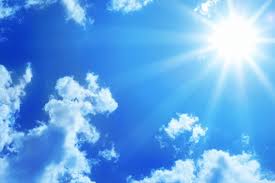 Our 2017/2018 in now in full swing and we're excited about the events that we have planned for the year!
2016/2017 events
Last year saw another great range of events for the P100 members, from the first event of the year, which was the 'Get Shufflin!' Shuffleboard competition at ShuffleDog, right through to the last event of the year, the Summer Festival at Headrow House, which took on a music festival feel.
Our members also got to learn how to make some unusual cocktails at The Alchemist and sampled the food at Sukothai during our Thai & Chips evening. Meanwhile the Annual Ball at The Met took on a Bonfire Night twist for our members.
Our Circus-themed Annual Dinner was a fun occasion, complete with circus acts! We also managed to raise over £640.00 for the Children's Heart Surgery Fund (www.chsf.org.uk), thanks to the support of our kind raffle prize donors at Alchemist, Banyan, Midtown Grill (at the Marriott), Revolucion de Cuba, Sheffield United, Red Letter day, Theakstons Brewery, Aspire, Nandos and Iberica.
We've had great feedback on the events and we're looking forward to the great events we have in store for 2017/2018.
Committee
The new P100 year sees some changes to the committee with Matthew Hattersley (Karonia / Lambert Smith Hampton) and Richard Temple (Eddisons) both leaving after many years on the P100 Club committee. I'd like to thank them both again for all of their hard work over the years . With their departures, we've welcome some new committee members: Martin Wilman (Armstrong Watson), Richard Lindop (Investec), Adam Waite (DLA Piper UK LLP) and Stephanie Kealey (Grant Thornton UK LLP). The committee members invest a lot of time and ideas into making the events a success and I'm looking forward to working with them in the coming year. Have a look at the P100 Committee page to get to know us better.
If you are interested in joining the committee, especially if your sector is not already represented, please let me know.
2017/2018
Our first event was the Sushi Masterclass where our members got to learn the art of sushi making! We're soon to have the Annual Ball, this time taking on a Disney theme – keep an eye on our events page for photos!
We've got more events to follow in 2018, including a Great Escape event (01 February 2018), our Annual Dinner and an 'Around the World' bar crawl. Keep checking the website for more details and keep an eye out for those invitations from network@P100Club.co.uk!
Mara Gosling
Chair, P100 Club